50 MILE (80 KM) FULL REVIEW SCORE:
Drop: 8mm
Stack Height: 39mm / 31mm
Women's Size 8 US: 6.8 0z. / 192 g
Mens's Size 9 US: 7.5 oz. / 221 g
Stability: Neutral
Price: $199.95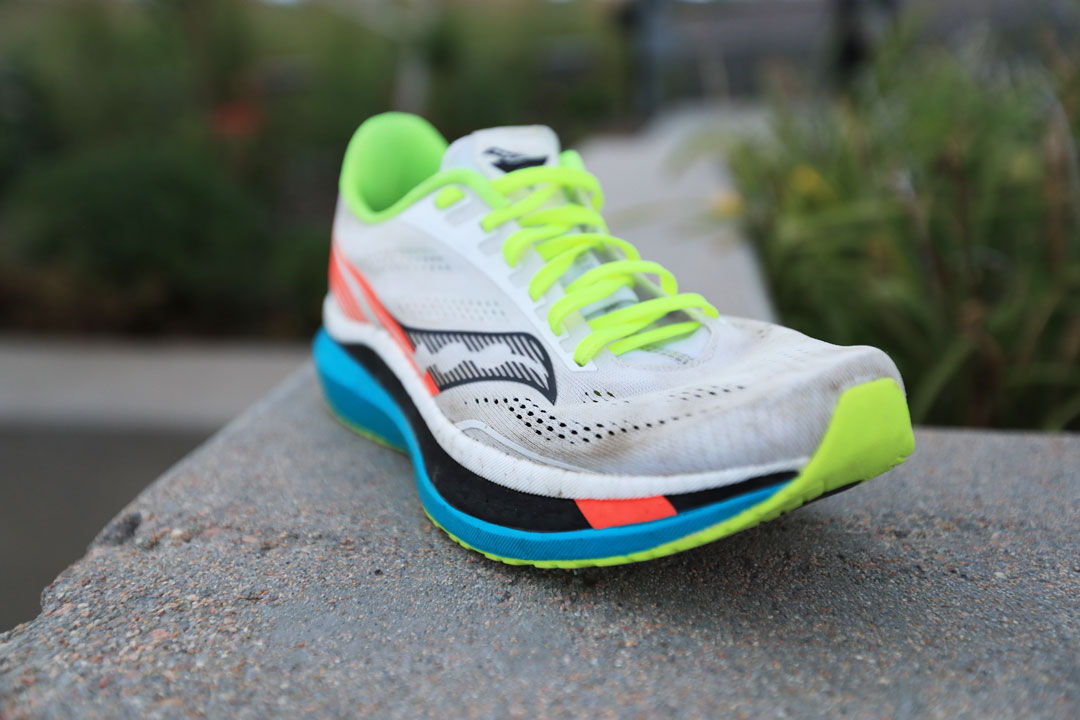 Material: Track spike inspired mesh upper with laser-cut ventilation holes.
Comfort: Some comfort sacrificed for weight, so I was able to feel the laces on the top of the foot.
Breathability: Plenty of ventilation holes in the toebox, medial, and lateral sides combined with the white upper made this shoe very breathable even in hot weather.
Tongue: Semi-gusseted
Lockdown: After 59 miles (95 km), I have not been able to master the lockdown and have been experiencing a slight slipping in the heel.
Collar: I think that reducing the collar size could provide for a better lockdown in the heel.
Material: PEBA- "Polyether block amide (PEBA) is a thermoplastic elastomer that offers a unique combination of low density, flexibility, small hysteresis, and excellent flex fatigue resistance." – Sciencedirect.com
Plate: Carbon fiber
Comfort: Even after a 21 mile (34 km) run, my legs weren't barking at me, which is always a good sign.
Comparison: Ride is not as stiff as the AlphaFly plate.