50 MILE (80 KM) FULL REVIEW SCORE:
Drop: 5mm
Stack Height: 38mm / 33mm
Women's Size 8 US: 6.4 oz. / 181 g
Mens's Size 9 US: 7.3 oz. / 206 g
Stability: Neutral
Price: $249.95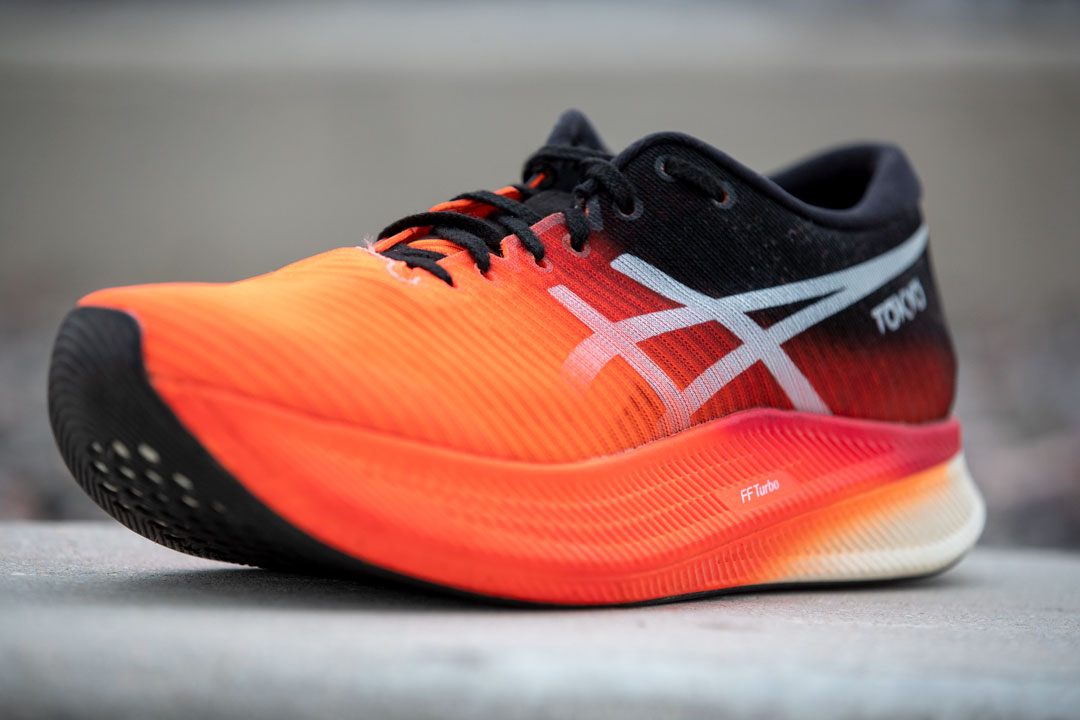 Material: Engineered mesh (recycled material).
Breathability: Great through the toebox.
Breathability: Off the charts! Very breathable.
Tongue: No extra padding.
Lockdown: 7.5/10
Heel counter: No extra padding on the inside; I like that.
Overall Score: 7.75/10
Material: Flytefoam Blast Turbo
Plate: Full-length CFP, the curve of the midsole helps reduce ankle flexion to conserve energy.
Ride/Energy Return: 7.75/10
Overall Score: 8/10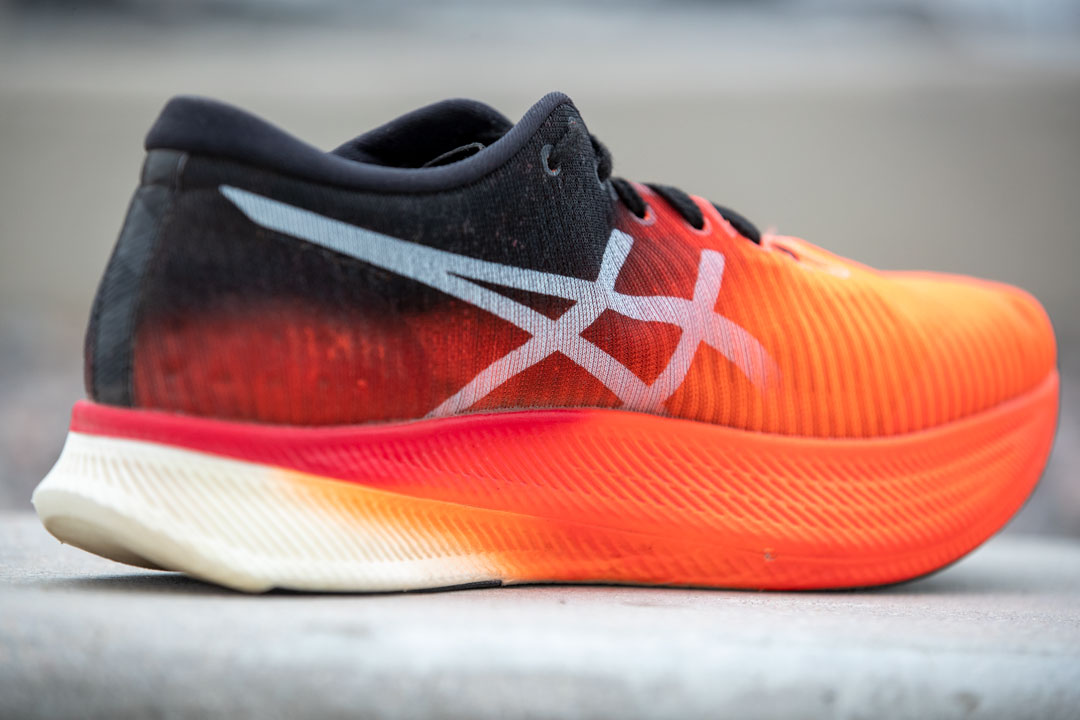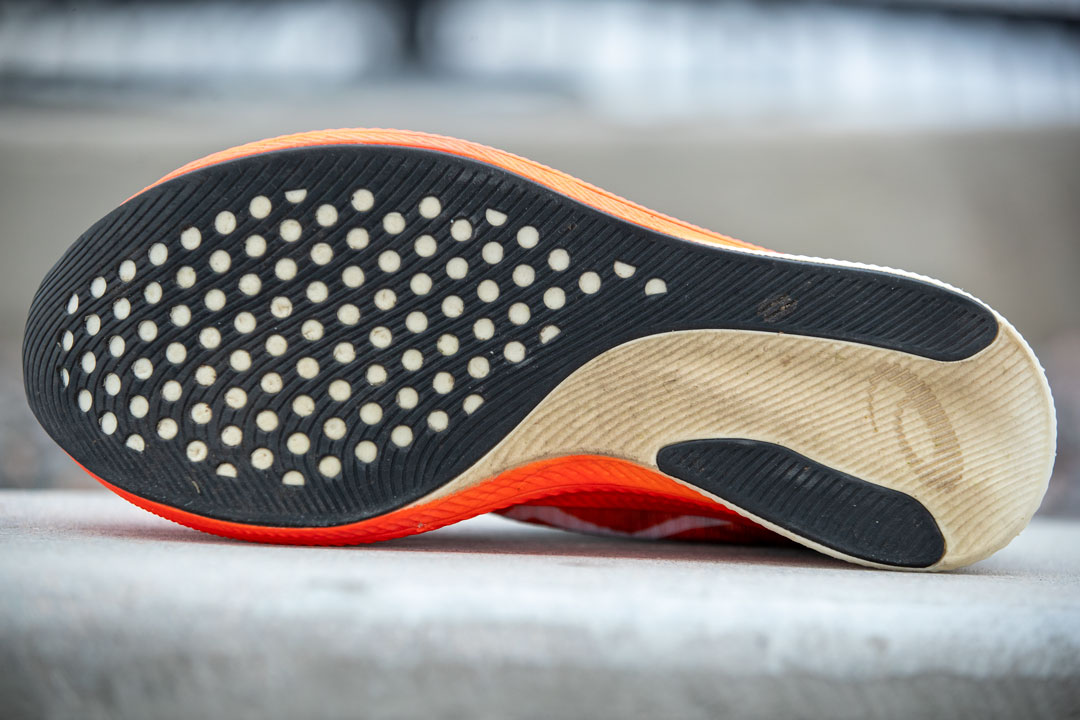 Material: ASICSGRIP, made from a special blend of organic and non-organic components to enhance traction even on wet surfaces.
Overall Score: 8/10