48MILE (77 KM) FULL REVIEW SCORE:
The Wildhorse has gone through quite a transformation over the past few iterations. The evolution of this shoe has been fascinating! The Wildhorse 7, the most recent version, has deeper lugs, a smooth ride, and a great tongue. Yes, the TONGUE of the Wildhorse 7 is a huge positive for this neutral daily trainer for the trails. After nearly five weeks, 48 miles, and more than 2,000 feet of vertical gain, I have discerned that the Wildhorse 7's best feature is its upper and especially its tongue. The nontraditional lacing system, stout heel counter, and padded tongue make for a plush, comfortable upper. The booty-style collar keeps the rocks and grit out of your shoe while you're cruising down the trail. The React Foam midsole offered a smooth and consistent ride across a variety of trail surfaces. However, from my experience, this shoe is at its best on tamer buffed out trails. At $130, the Wildhorse 7 should take you to 350-450 miles.
Men's Stack Height
35mm / 27mm
Women's Stack Height
27mm / 22mm
Men's Size 9
11 oz (312 g)
Women's Size 8
9.4 oz (266 g)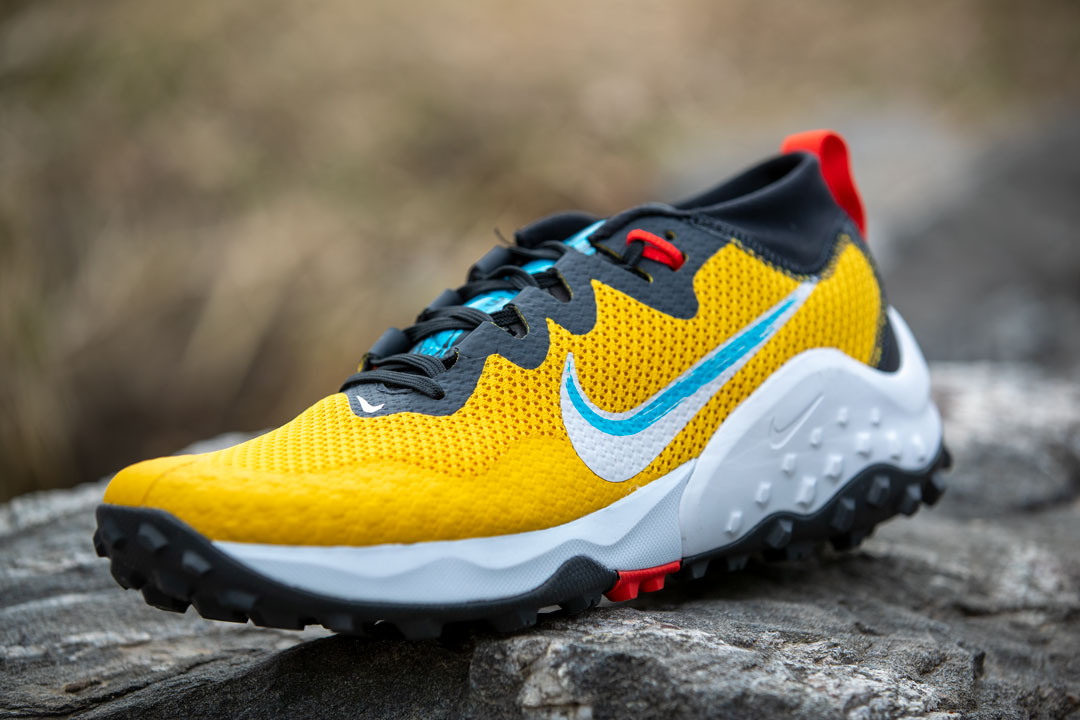 Material:
Engineered Mesh w/ forefoot overlays for added durability.
Tongue:
Fully-gusseted
Lockdown:
7.75/10
Commissions earned through the Running Warehouse Affiliate links help support this channel's content creation.