12 MILE (19 KM) EARLY REVIEW SCORE:
Drop: 10mm
Stack Height: 29mm / 19mm
Women's Size 8 US: N/A
Mens's Size 9 US: 10.3 oz. / 292 g
Stability: Neutral
Price: $129.95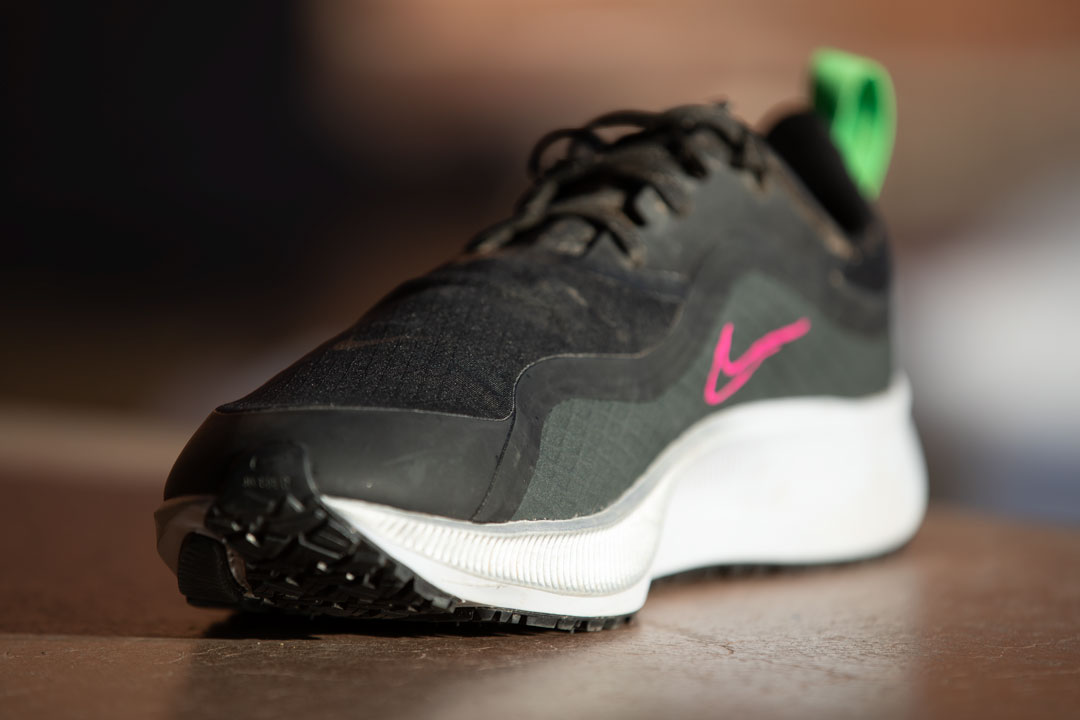 Material: Water Repellant Upper/Half-Length Weatherized Shroud.
Lockdown: 8.5/10 Midfoot Bands to help secure you in the shoe.
Overall Early Score: 9.5/10
Material: Nike REact, just like the normal Pegasus 37.
Comparison: ZOOM Air in the forefoot, twice as much as the Pegasus 36.
Ride/Energy Return: 8/10
Overall Early Score: 8/10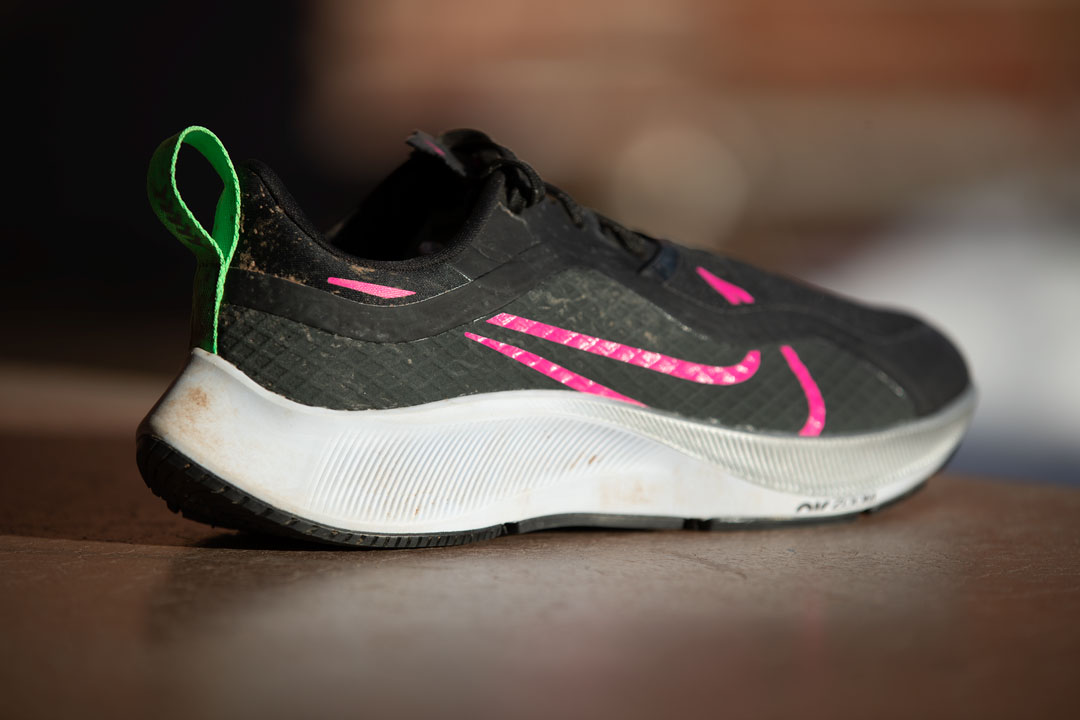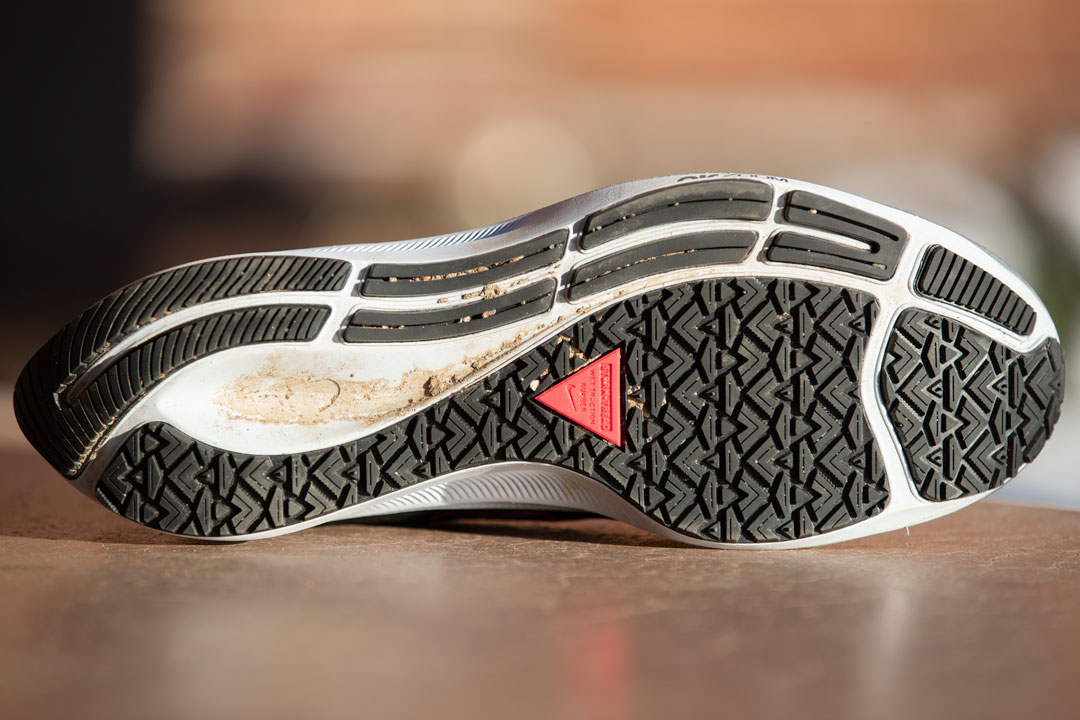 Material: STORM TREAD / RUBBER CRASH Rail on the Lateral Side.