50 MILE FULL REVIEW SCORE: 
Drop: 10mm
Stack Height: 37mm / 27mm
Women's Size 8 US: 7.3 0z. / 207 g
Mens's Size 9 US: 9.3oz. / 264 g
Stability: Neutral
Price: $199.95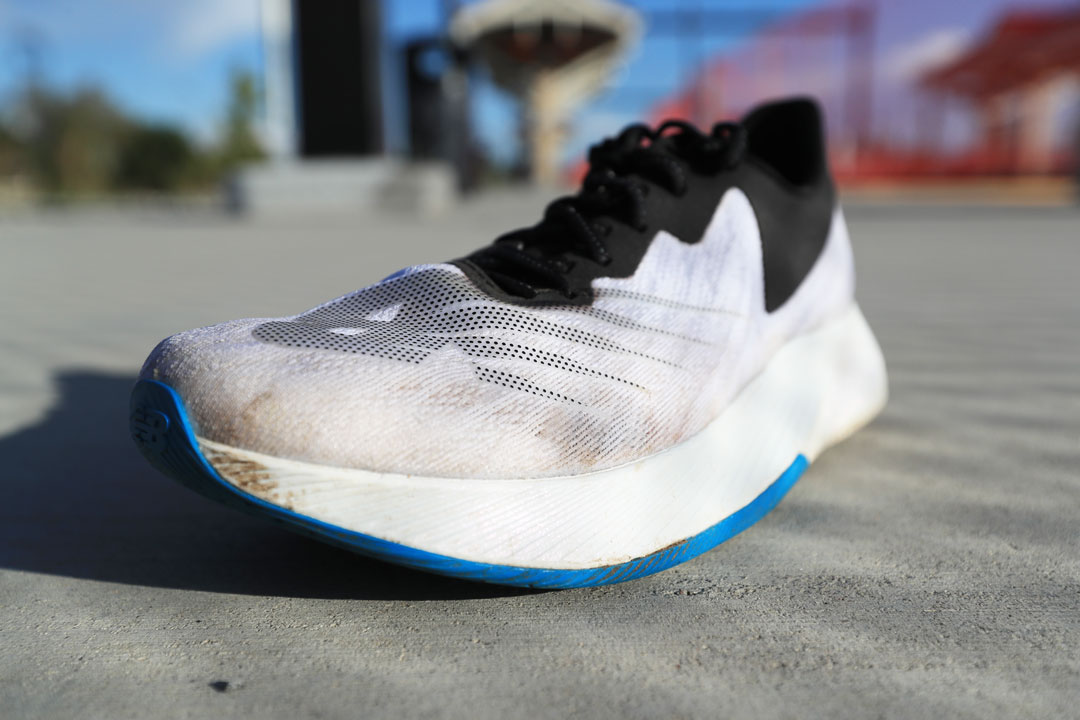 Material: Synthetic mesh
Comfort: 6.5 out of 10, decent, but not screaming comfort.
Breathability: Breathable, yes, but toebox overlay for branding prevents what could be better airflow.
Tongue: Not gusseted
Lockdown: A little sloppy. The material did not lay over top of the foot perfectly, but I did not experience slipping.
Collar: Spot on, not too much material to increase the weight of the shoe, just right for a comfortable experience while still leaning in the direction of faster performance.
Midsole: FuelCell. 
Stability: Not perfect, a little reminiscent of the Novablast.
Plate: Carbon Fiber Plate
Out of all the carbon fiber plate shoes to arrive on the scene in 2020, the New Balance line has to be some of the softest midsole landings out there on the market. If you enjoy a softer landing on the pavement and concrete, then this midsole ride is for you!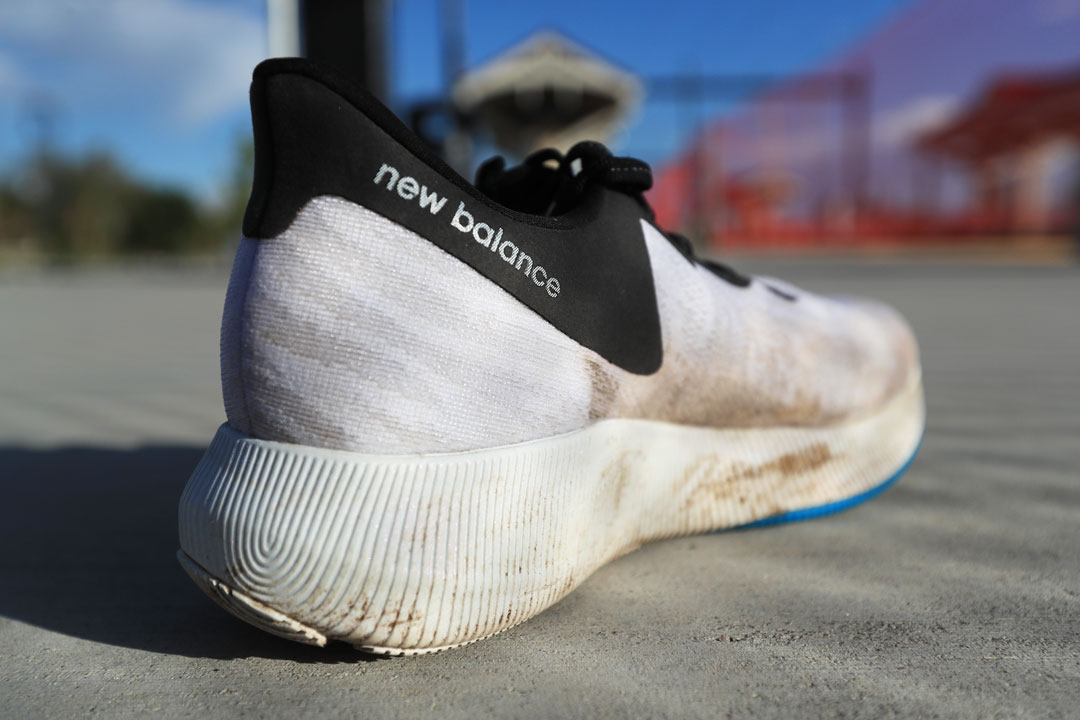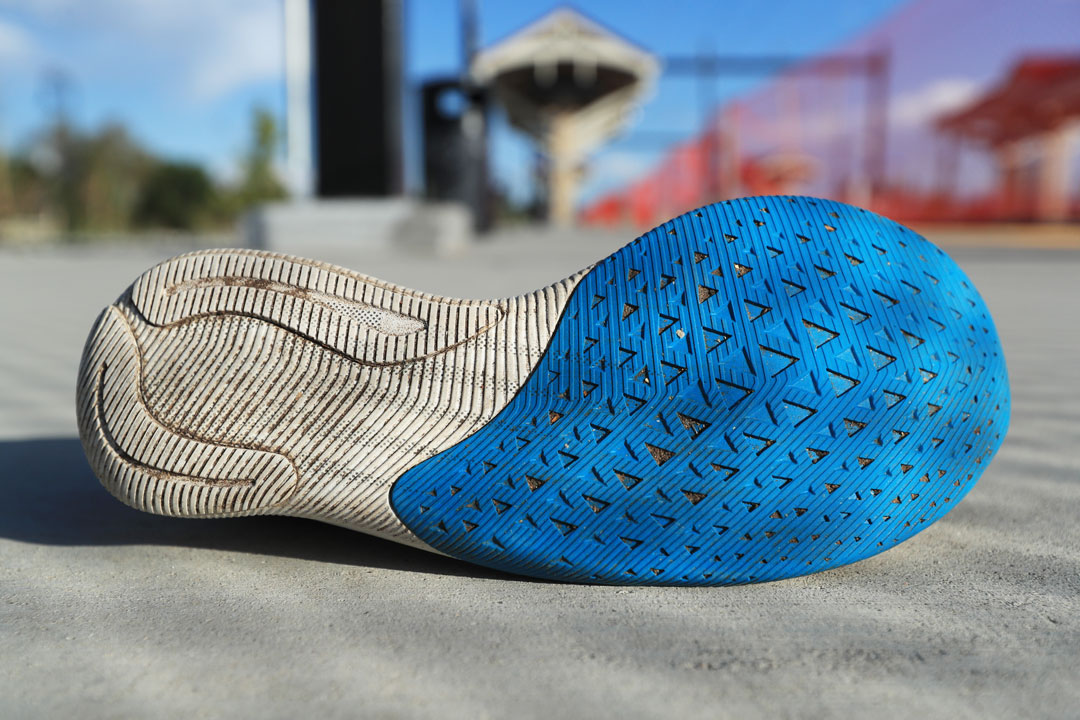 Material: Rubber
Tread pattern: SIMPLE, and I like that for road shoes.
Durability: 400 miles 643 km