10 MILE (16 KM) EARLY REVIEW SCORE:
Drop: 10mm
Stack Height: 31mm / 21mm
Women's Size 8 US: 8.9 0z. / 252 g
Mens's Size 9 US: 9.9 oz. / 280 g
Stability: Max
Price: $159.95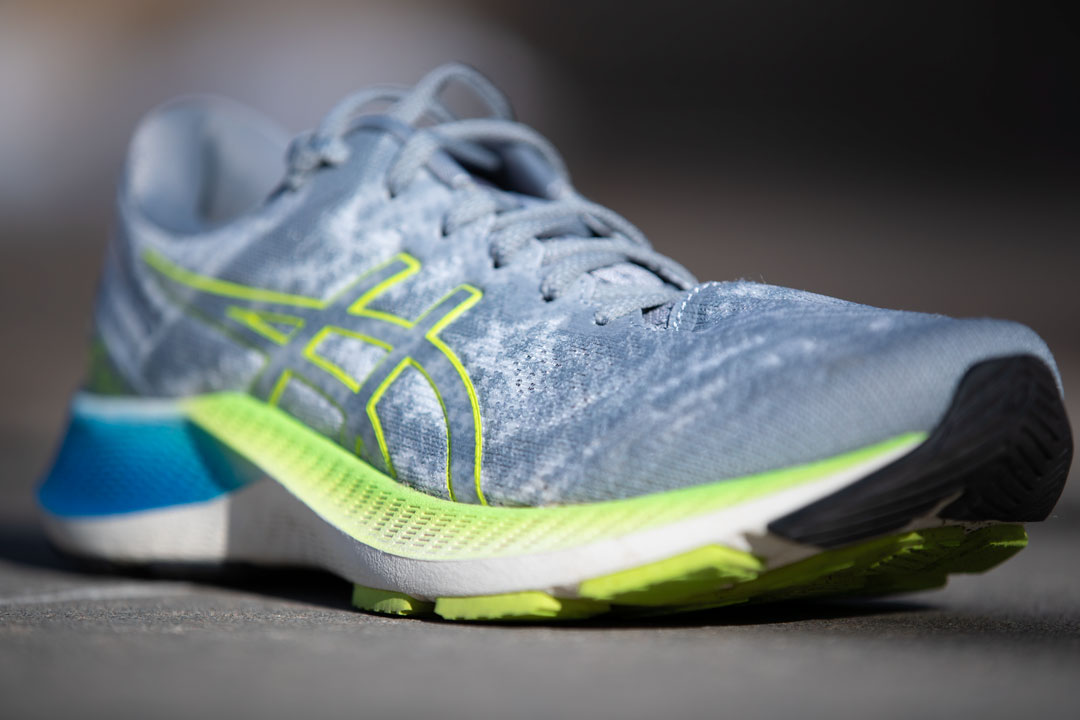 Material: Recycled Content Polyester
Comfort: Stout
Breathability: High in the toebox.
Toebox: A little roomy.
Lockdown: 8/10
Overlays: 3D-printed, reflective materials, important for dark winter running.
Overall Early Score: 7.5/10
Material: FlyteFoam
Stability: 3D Space Construction to increase stability of the midsole.
Comfort: Firm landing
Ride/Energy Return: 8/10
Overall Early Score: 7.5/10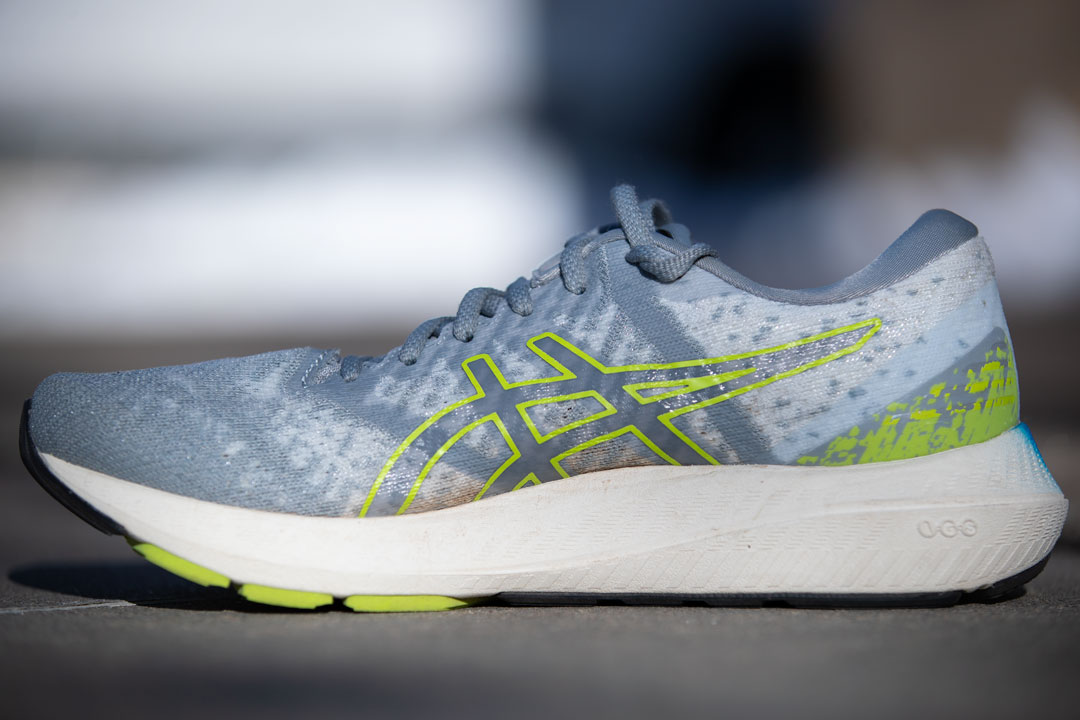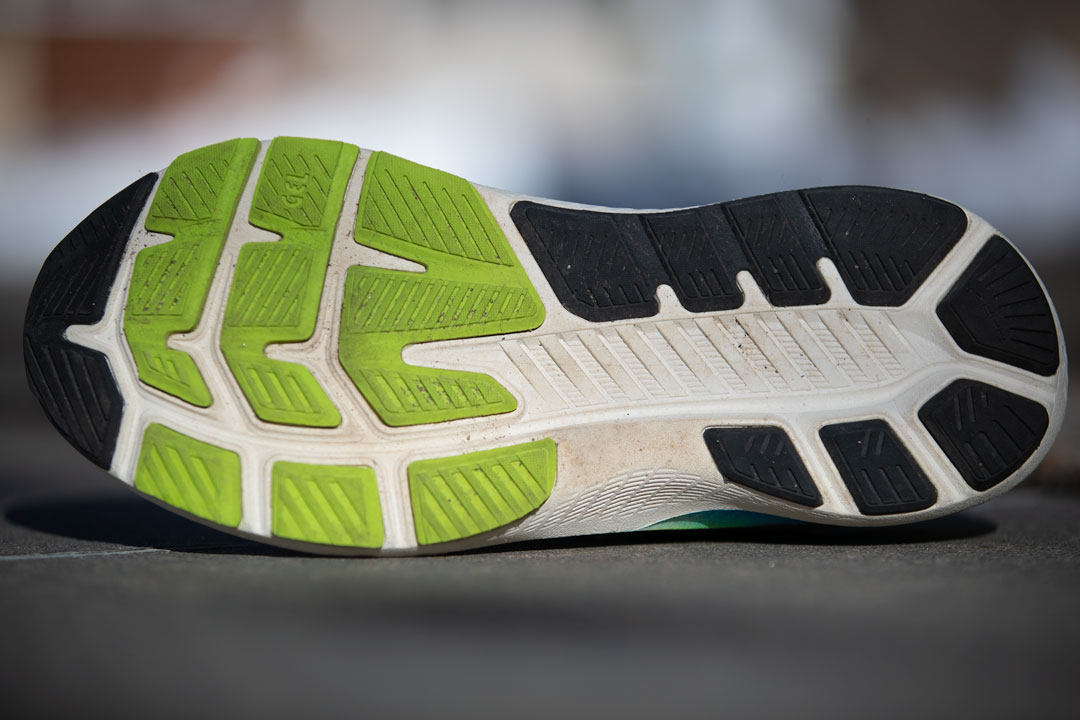 Material: ASICS High-Abrasion Rubber (AHAR) Lite
Overall Early Score: 9/10