15 MILE (24 KM) EARLY REVIEW SCORE:
Drop: 8mm
Stack Height: 40mm / 31.5mm
Women's Size 9 US: 8.0 0z. / 226 g
Mens's Size 9 US: 8.0 oz. / 226 g
Stability: Neutral
Price: $199.95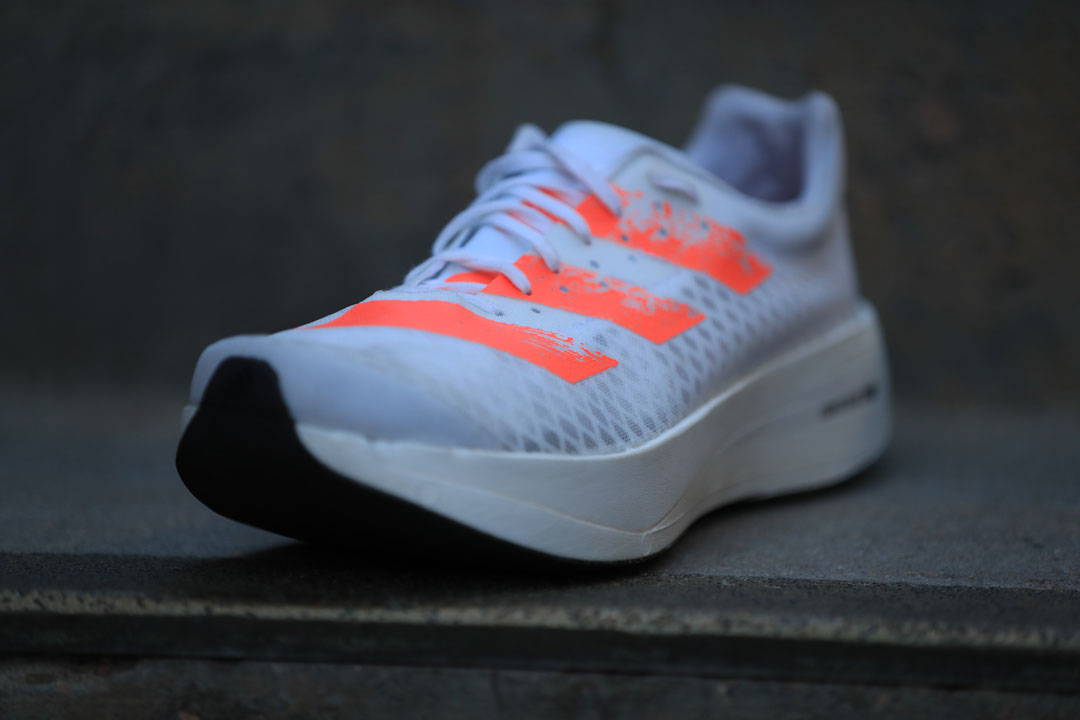 Material: CELERMESH: Engineered Mesh Upper.
Comfort: As mentioned above, the sizing was not true-to-size, and I would go half to a full size smaller, and maybe that would solve the issues I experienced. I had heel slippage, and scrunching in the heel and toebox, as well, my toes felt like they were swimming. I like a tight fit for a racing shoe. 
Breathability: Off the charts! Very breathable.
Tongue: Semi-gusseted on the medial side of the shoe, and fully-gusseted on the lateral side.
Lockdown: I did struggle to find a good lockdown on my initial run, but they have added extra eyelet holes for other options. So, we will see how that works in the future.
Collar: I think that reducing the collar size could provide for a better lockdown in the heel.
Overall Early Score: 6.5/10
Material: Lighstrike PRO Midsole Foam
Plate:  5 Carbon-Infused Energyrods under forefoot – mimicking the metatarsal bones of the foot, with carbon fiber plate under the heel.
Comfort: Initial testing showed some stiffness and a need for the shoe to be broken-in some.
Comparison: Having 5 Carbon-Infused Energyrods under the forefoot is totally different from the carbon fiber plates in Nike, Saucony, and Skechers.
Overall Early Score: 7.5/10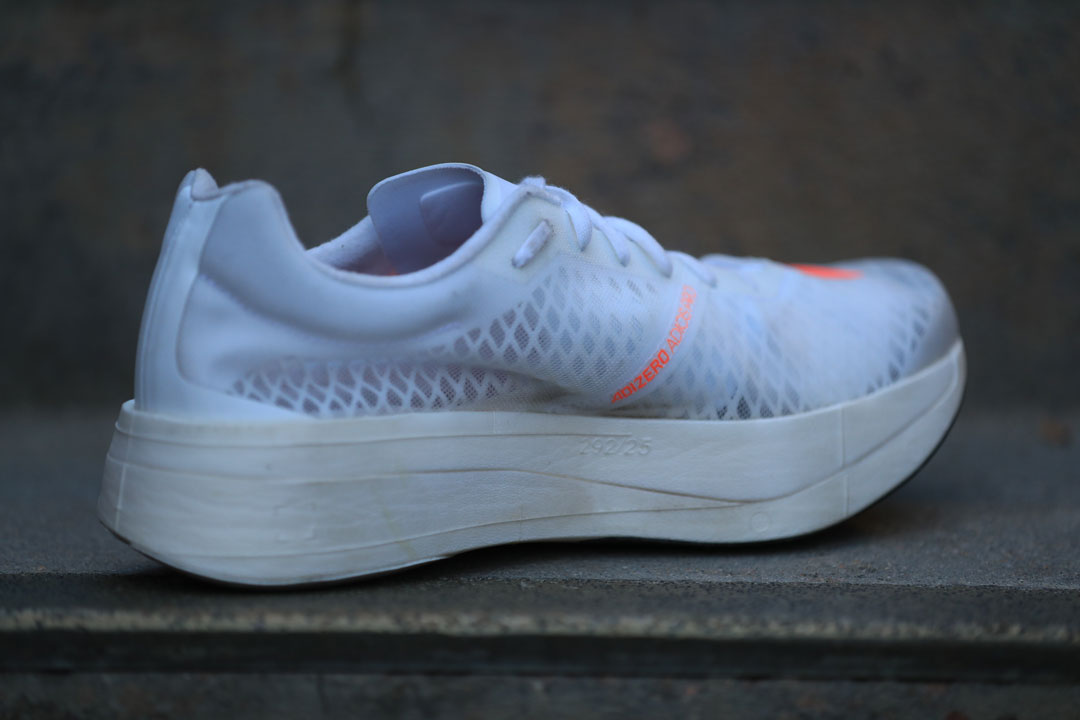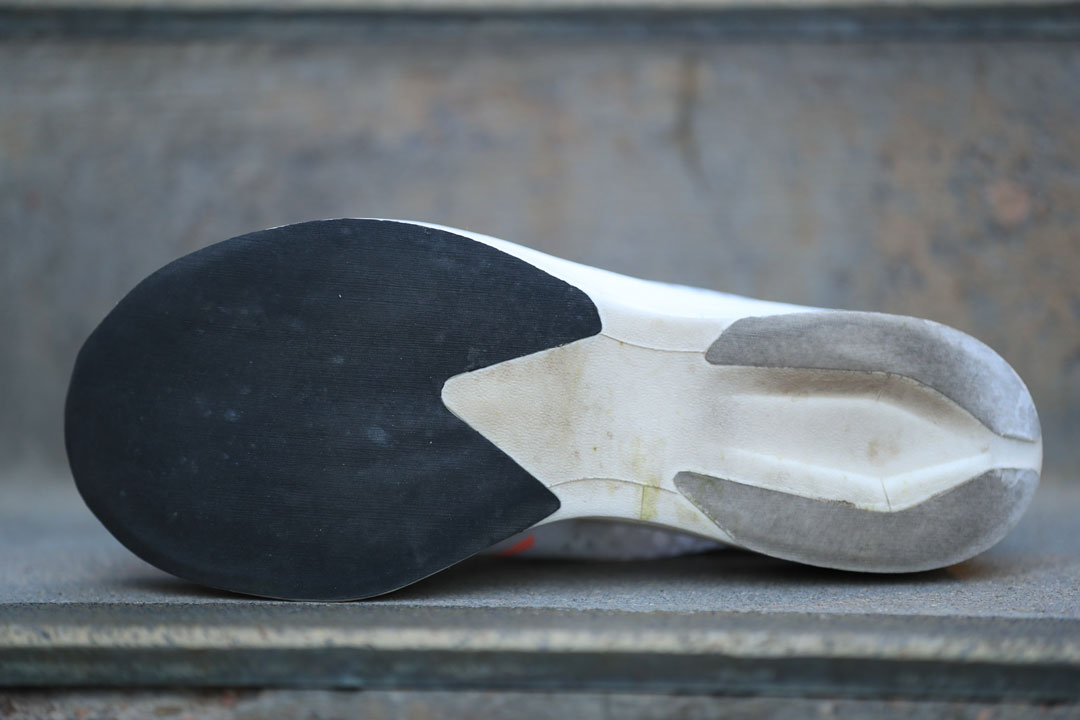 Material: Smooth rubber under the forefoot and a slight decoupled groove in the heel, which I would prefer to be larger to help make the shoe even lighter. The forefoot is very simple and basic. I am interested to see how it will do on wet ground. Overall, I like the simplicity.